Emo Quotes And Sayings
Emo refers to emotional, and this is a title that people who are given or give themselves if they are overly sensitive or they tend to be emotionally dramatic. Emo may also refer to a specific type of punk rock that is considered hard core. Someone who is an emo may seem sad and depressed much of the time, and they usually prefer dark clothing and standing out from the crowd..

no record found!
Quotes
About Emo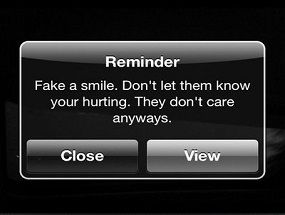 Stay in the loop!
Subscribe to our mailing list today.