D Day Quotes And Sayings
The term D Day today usually refers to the day that the Invasion of Normandy occurred during WWII, but the historical definition of the term simply means day in military language. When any military operation was being planned D Day referenced the day that an operation would begin. This term took the place of the actual date, so if there were changes the entire military plan would not need to be revised.

no record found!
Quotes
About D Day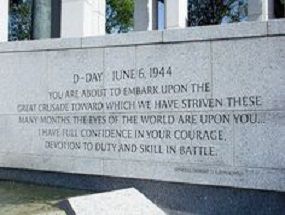 Help Us Keep The Website Going Donate Below.
Stay in the loop!
Subscribe to our mailing list today.