Being Drunk Quotes And Sayings
Being drunk is not a good thing, and consuming too much alcohol can have many consequences. Drinking alcohol can affect your thought processes, your behavior, and the use of good judgment. In many areas being drunk in public is a crime and can cause you to be arrested and taken to jail. Alcohol can dull the senses and cause you to act in ways that you normally would not. Being drunk is not a badge of honor, instead it is a condition that should be avoided in order to maintain good health and stay safe.

no record found!
Quotes
About Being Drunk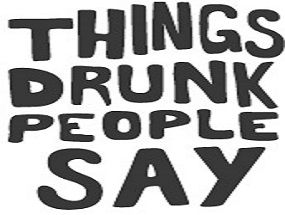 Help Us Keep The Website Going Donate Below.
Stay in the loop!
Subscribe to our mailing list today.